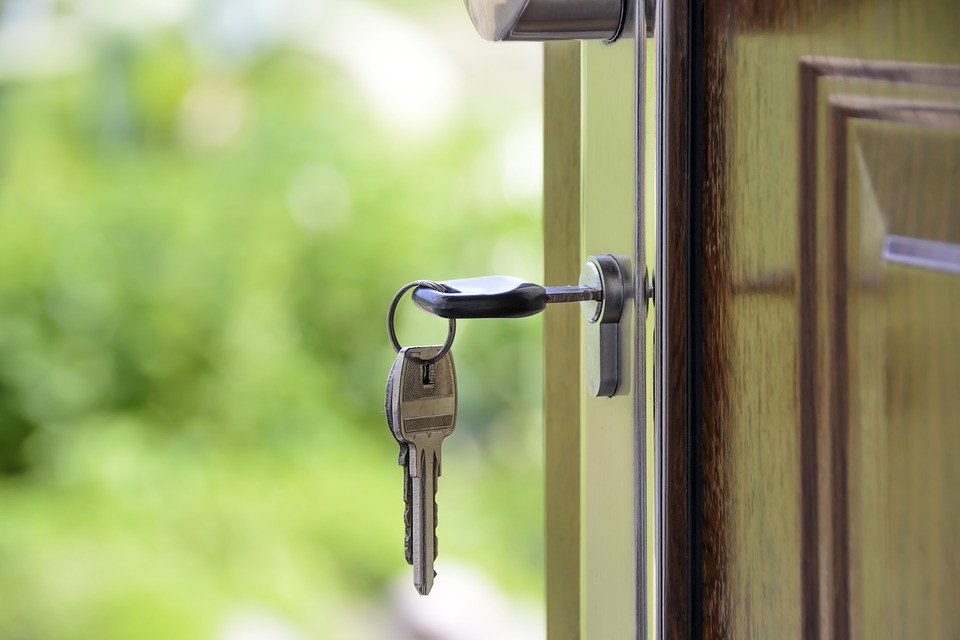 Pest Busters Sydney know that property and strata managers are looking for reliable and drama free pest control companies.
Need to protect your tenants from pests?


Property & Strata Management Pest Control
Property and strata managers strive towards keeping your properties hygienically clean and free from pest infestations.
This will not only keep tenants happy but will generate positive word of mouth, establish a professional reputation and potentially bring in new clients.
What pests can affect tenanted properties?
What are the consequences of a pest infestation?
Pests cause damage to real estate each year generating unnecessary costs.
Typical consequences often include:
Unnecessary costs for repairs and refurbishment
Potential damage to reputation and negative tenant reviews
Constant vacancies – need to lower rent to compensate
If there is a pest infestation in one of your properties, it may disturb tenants and generate additional costs. Additionally, your reputation may suffer and lead to tenants demanding a reduction in rent.
What are the areas at risk?
Like any other residential property, pests will be attracted to areas with easy access to food, shelter, and water. This means that both the exterior and interior of your properties are vulnerable to pest invasions.
Externally
Holes in roofs
Cracks in the foundation
Leaking pipes and air conditions units
Internally
In between wall cavities
Kitchens, bathrooms and laundry rooms – areas with moisture
Cracks and crevices in the walls and ceilings
In dark areas like the garage with boxes and packaging material
Why Choose Us?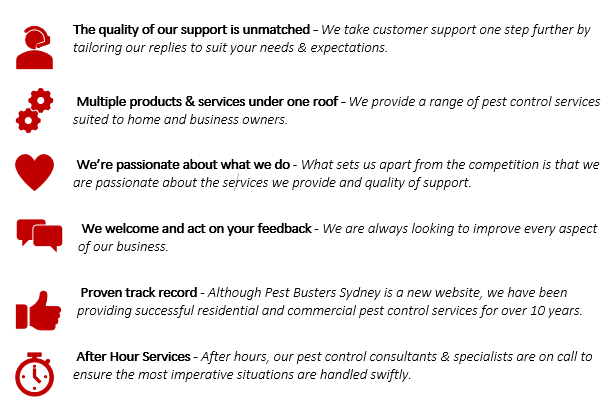 ---
With Pest Busters Sydney, you will gain the peace of mind that comes from knowing your properties and tenants and are protected from pests.
For more information or a free quote specially designed to suit your needs click to call or contact us via our website