Pest Busters Sydney – Rats in Sydney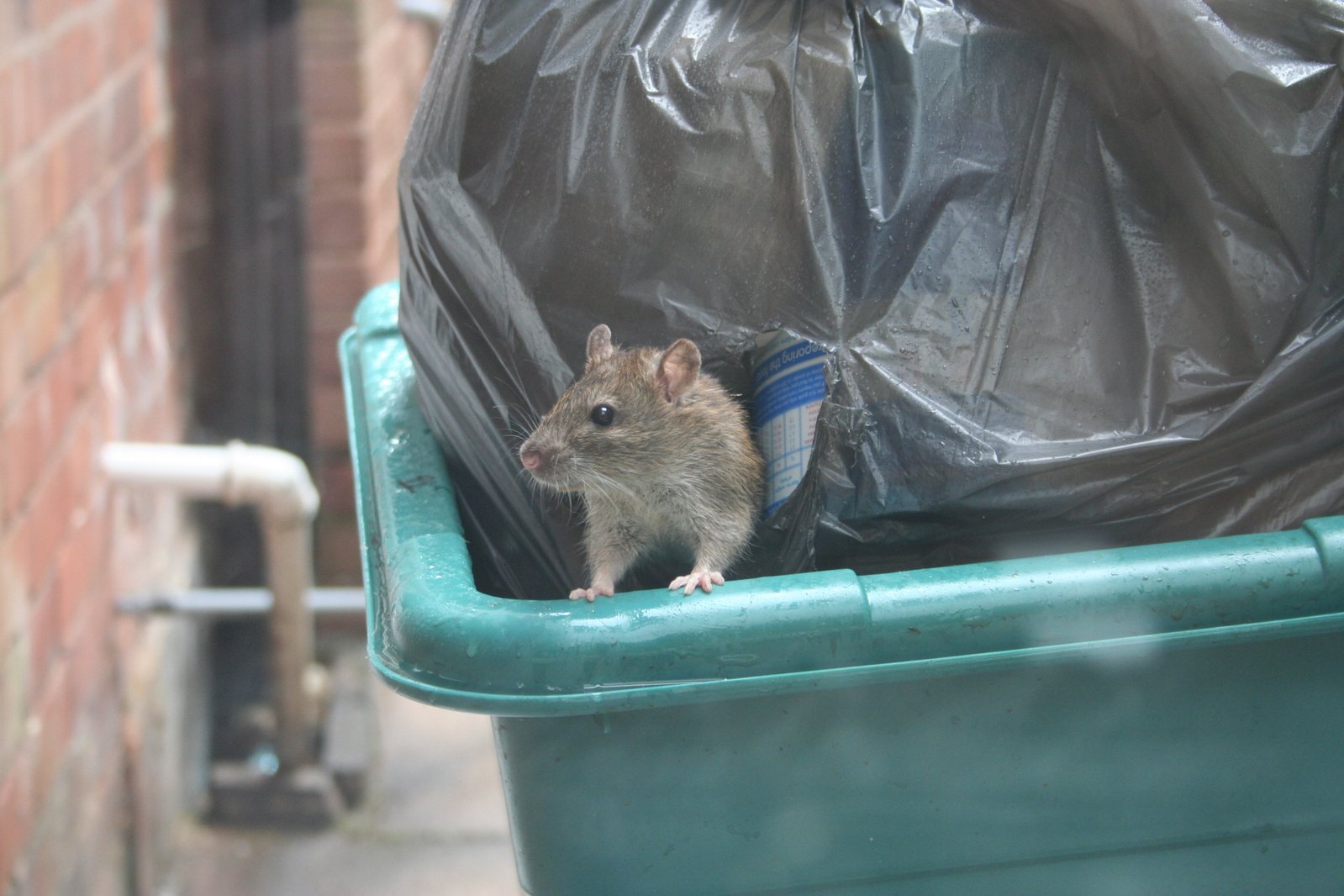 There is currently a problem with rats in Sydney and unfortunately the city is not alone. Suburbs throughout Sydney and Australia are all experiencing increased rat activity, and while there are many factors that are contributing to this problem the best way to decrease this type of activity is to provide tips on how to prevent rat infestations in and around houses and business
Rats in Sydney – Residents living in areas with known rat problems are concerned and rightfully so. Not only are these rats infesting abandoned homes, they are also becoming a nuisance around homes and buildings that are occupied and if left unchecked can cause a threat to the health of the people and their pets.
There are many reasons rats in Sydney may find a property appealing such as:
Unsecured rubbish bins
Pet food left outside
Bird feeders
Bird Aviaries
fruit & nut trees can also attract rats.
To successfully reduce the rat population home and business owners should be responsible for their own property which includes
Keeping lawns trimmed and clear of debris
Eliminating food sources
Blocking entrance points
At Pest Busters Sydney we understand that while this is a significant rat problem in and around Sydney and this is why we are encouraging everyone to learn how they can assist their community in the fight the against rats.
How can I Prevent Rat Infestations?
Eliminate access to food
Keep garbage in metal containers with tight fitting lids.
Do not leave pet food outside for more than one hour.
Keep pet food in tightly sealed metal or glass containers not plastic
Remove bird and wildlife feeders.
Fallen fruits and nuts, including the pits of fruit trees, should be picked up daily.
Eliminate hiding places and harbourages
Remove abandoned cars, furniture, and appliances.
Firewood & timber should be stored away from walls
Remove all overgrown brush, weeds, tall grass and plants that are near the house
talk and work with neighbours to prevent future rodent problems.
Remove easy access to dwellings
Inspect the exterior of your home and garage for cracks and openings that a rat could squeeze through
Use a hardware cloth cover to prevent rats from entering through vents for crawl spaces, eaves, vent fans etc
Rat Bait
Baits are best applied by professionals to ensure effective use and minimize risk
Always use lockable bait stations to reduce risk to children and pets.
Further Reading
Early warning signs of a pest infestation
You can count on us that we will provide the confidence and peace of mind that comes from knowing that your home or place of business is protected with Pest Busters Sydney.
For more information or a free quote specially designed to suit your needs call us on 1300 130 567 or contact us via our website