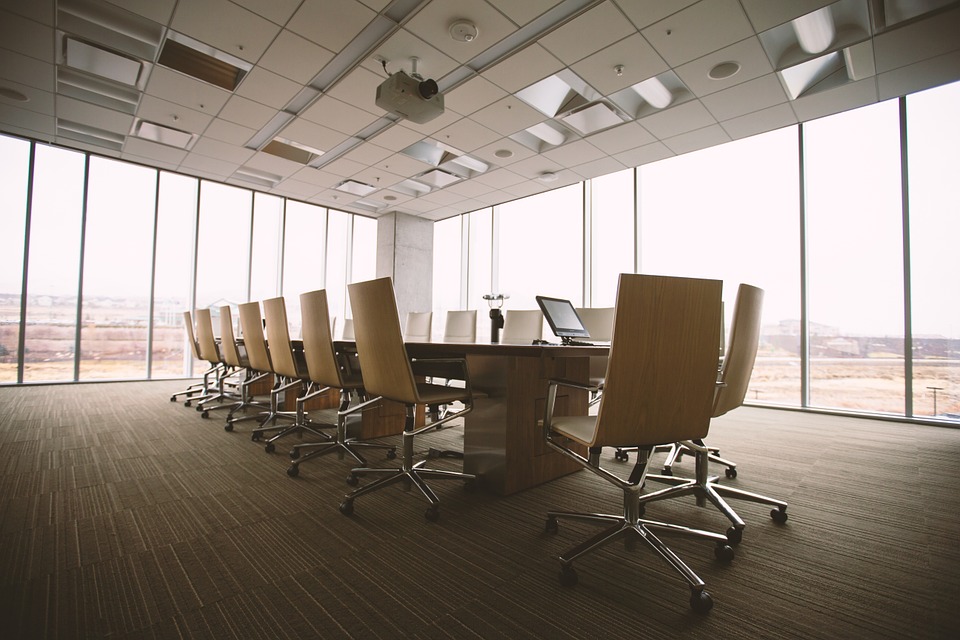 There is no room for pests in the office. Office staff and visitors should not be greeted by creepy crawlies in the kitchen, bathroom or in the work area.
Need Pest Control for your Office?


Pests are a sign of irregular maintenance.
An active pest problem does not just impact your company's reputation but also the perception of the level of care you maintain for your office staff.
What Pests Can Be Found In Offices?
What are the consequences of a pest infestation?
Some pests are damaging to the office property and the well-being of your office staff or visitors. Pests like cockroaches and rodents are known to carry and spread bacteria which can contribute to a variety of sicknesses and illnesses.
Office Employers do not have to abide by strict pest control regulations, as you would in a food establishment but unless they want to risk complaints from their office workers, it's best to call Pest Busters Sydney to take care of your pest control needs.
What are the areas of the office most at risk?
The facilities most at risk during a pest invasion include:
Bathroom
Kitchen
Electrical room
Structure of the office building
Storage Rooms
Why Choose Pest Busters Sydney?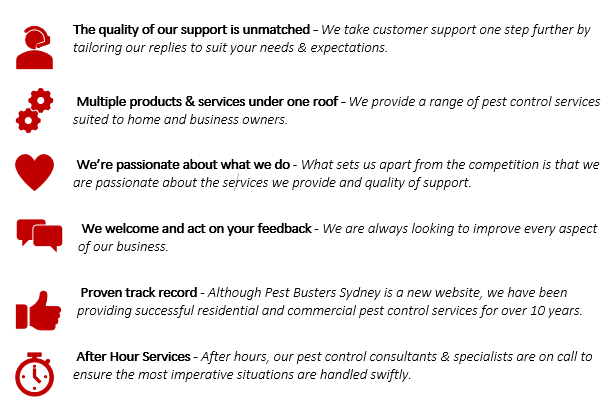 ---

Pest Control for Offices
With a Commercial Pest Control Plan from Pest Busters Sydney, you will gain the peace of mind that comes from knowing your office building and staff and those you serve are protected from pests.
For more information or a free quote specially designed to suit your needs click to call or contact us via our website