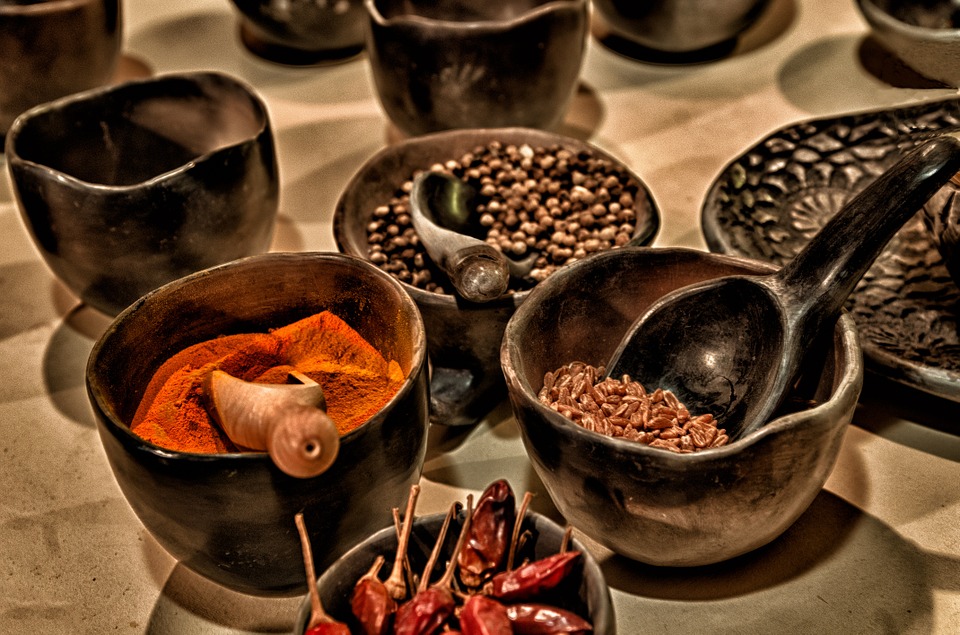 Hospitality Industry Pest Control Services in Sydney
Business owners cannot afford putting their good reputation at risk of pest infestation.
Pest Busters Sydney has developed professional pest management tailored towards this industry.
Need pest control help in your hospitality business?


Pest Busters Sydney technicians work safely and efficiently to remove the pests in your kitchen facility
What are the consequences of pest infestation?
The presence of pests in your commercial kitchen is unacceptable by both customer and government standards as hygiene and cleanliness are of the utmost importance. In such a case, pest infestations are not only unpleasant but may also have significant consequences:
Drop in number of patrons
Lower turnover
Damaged image and reputation
Intervention by food hygiene authorities
Subsequent fines
What are areas of the facility most at risk?
Pests are most attracted to facilities in your kitchen that combine their need for food, water, and shelter.
Pests are always out in full force during the night, and you'll most likely find them:
Under and behind stoves, grills and other electrical cooking devices
Under the sink and/or dishwasher
Under or inside packaging i.e. boxes, and crates
Inside wall cavities, cracks and crevices
Australia's Food Standard Code authorisation requires all food businesses to take practicable measures to:
Prevent pests from invading food premises
Prevent and eradicate harbouring pests from the food premises
These practical pest prevention measures mean restaurant/catering business owners must:
Seal all holes, gaps, cracks in walls and ceilings
Install and maintain fly screens on all windows and door openings
Ensure that all doors not in use are closed
Install weather strips to base of every door on premises
Appoint regular checks with a licensed pest controller
Upkeep clean conditions in the food premises
Properly store food, equipment and food containers
Further Reading:
Food Service & Restaurant Pest Control In Sydney
How can Pest Busters Sydney Help?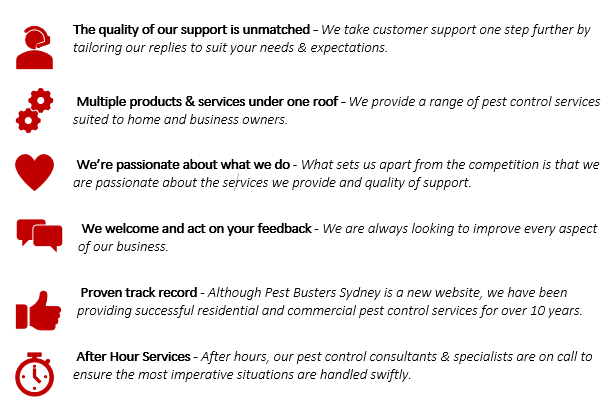 ---
---
Hospitality Industry Pest Control Services
With a Commercial Pest Control Plan from Pest Busters Sydney , you will gain the peace of mind that comes from knowing your food premises  and those you cater for are protected from pests.
You can count on us that we will provide the confidence and peace of mind that comes from knowing that your business is protected with Pest Busters Sydney.
For more information or a free quote specially designed to suit your needs call us on 1300 130 567 or contact us via our website