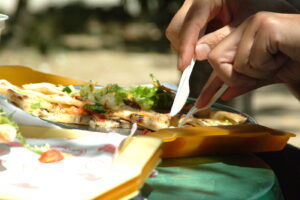 Commercial Pest Control Sydney 
Restaurants, whether it be a dine in restaurant or a fast food outlet, are challenging premises to keep pest free, this is Due to the abundance of food that is kept onsite, thus becoming a popular attraction & destination for pests.
Pests such as cockroaches, mice & rats pose challenges for restaurants as once inside, they can contaminate food, and other issues such as electrical faults & structural damage.
Pest infestations in food premises can lead to published council warnings, fines; loss of customers & a damaged reputation which could lead to the closure of your café, restaurant or take away shop.
The good news is that Pest Busters Sydney has the expertise to ensure your pest issue is dealt with promptly & confidentially so that your restaurant remains pest free.
Pest Busters Sydney recommends that all restaurants and food establishments invest in a pest management program by a licensed pest control company.
We are committed to providing you with the support you need to prevent pest infestations which allows you to concentrate on the growth and success of your business.
Why Should I choose Pest Busters Sydney?
Pest Busters Sydney understands that any pest infestation no matter how small it may appear can be damaging to your food business.
We take pest management seriously, and we are confident that we can protect you and your business from the damage a pest infestation can cause.
CALL US TODAY TO ORGANISE A FREE ONSITE QUOTE TO KEEP YOUR RESTAURANT PEST-FREE!
You can count on us that we will provide the confidence and peace of mind that comes from knowing that your home or place of business is protected with Pest Busters Sydney.
For more information or a free quote specially designed to suit your needs call us on 1300 130 567 or contact us via our website 
---